Are you considering repairing your current roof or full replacement? We always know the headaches, the stress, and all the big decisions in front of you. While you're concerned about examining all of your options, don't be swayed by price alone. Some roofing companies cut corners and offer a sub-par end product. There is always a high cost with a cheap contractor. Make sure to look for a roofing company that's primary goal is to deliver a reliable, efficient and trustworthy job. In addition apply those same thoughts for any sort of roofing repair needed in the your local Salt Lake City area.
Salt Lake City experiences extreme weather conditions throughout the year, which can wreak havoc on your home or office building's current roof system. One could argue that the roof is an essential part of the home. It connects all of the rooms, while providing coverage from outside weather. Over time, it's particular that your roof will go through wear and tear. Occasional repairs will be essential, but if the roof is in bad enough shape, it might be time to do an entire roof replacement, rather than deal with the nickel and diming of more repairs. Even though repairs might be low in cost now, in the long run, it might cost you more than just doing a roof replacement completely. Plus, with an alternative, you won't have to worry about your roof for another 20 years or more. You can't set a price on that kind of peace of mind. However, if only certain small locations are experiencing damage, then it might be more cost-effective to do repairs if the majority still has plenty of longevity. We won't try and push you through into any choice—we want to do what is the best for you and your roof.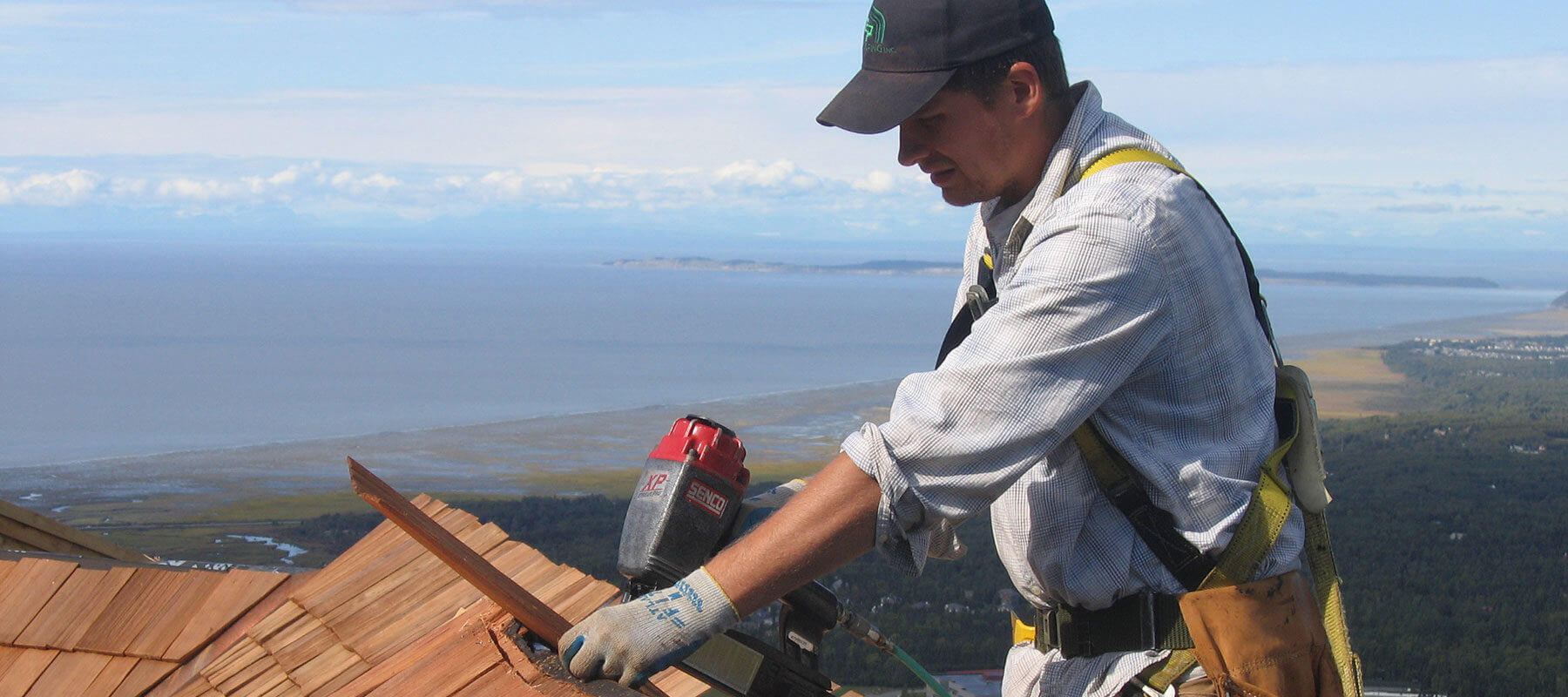 There may be situations where repairing of the roof seems to be the better cost saving option. This option provides significant savings for the temporary situation. But sometimes even after repairing, there arises a need for replacement of the roof, which costs more. A full replacement is a better option for roof replacement if there is substantial damage.
Your choice of roofing materials frequently depends on your locality, as much as on your taste. In some regions, for example, metal roofing is becoming a typical selection due to its fire resistance and ease of installation. At the same time, in the other areas, the predominant home styles might call for a Spanish-influenced tile. Roof pitch (angle) is also a determinant as to which roofing materials that you can apply. For example, the wood shake shingles can be used for steeper pitched roofs but are not appropriate for flatter, low-pitched tents. I'll give you some common choices for roof materials.
Metal Roofing
Metal roofs are constructed of steel or aluminum and have become more prevalent in recent years, due in part to their heavy-duty application and because they are nonflammable. These are high-priced roofs that require specialty contractors for installation, but they may be cost-effective in the long run due to their durability and longevity.
Slate Roofing
It is a highly attractive, high-end roofing option, but it is expensive and cumbersome. Slate roofs are exceedingly slippery to walk on and to try to repair when damaged.
Clay or Ceramic Tile
Other roofing materials are now convenient, which meet ceramic tile's fire retardant ability, with much less weight put on the roof. This type of shingle is named the half-barrel because it is essentially a cylinder cut in half length-wise, roughly 16 inches long.
Roof repairs are not something to take lightly, nor is it a repair that should be delayed. When discovering problem areas be sure to consult with a reliable contractor to provide you with repair options that fit your needs and budget. If your roof is beyond repair or at the end of it's life, then it may be time to consider full replacement if you start noticing excessive cracks, bald spots or loose shingles and visible damage.
Read These Helpful Roofing Related Topics
5 Star Quality Roofing Contractor
Need a Roof Inspection or Maintenance?
Looking to Install a New Roof for Your Residence?